Share your experience!
About your experience
Have you tried out some of the feedback activities in the toolkit? Tell us more about your experience. It takes 5 minutes!
About your activity
Have you designed your own Art-based feedback activity? Please, share it with us! Your ideas are precious!
Resources
Download tools to design your feedback activities.
Feedback Journey
On a timeline, set the activities you are performing. Define the Activity name and its main Aim. You can add as many activities as you need!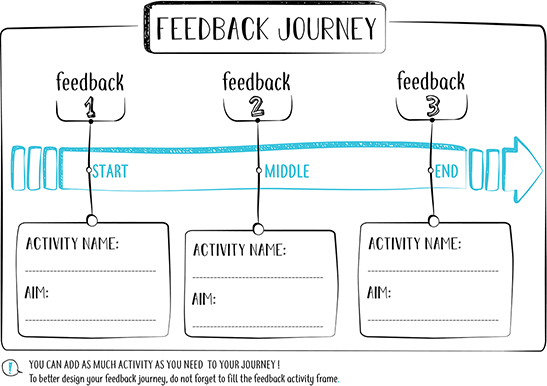 Feedback Cards
Try to experiment Feedback activities in your class! Download the printable version of Toolkit activities and use them with your students and colleagues.