Tools
White sheet of paper (A3) size
Pencil, colour pencils, crayons, watercolour, colours….

Steps
The facilitator introduces the participants with the subject (introduction of new topic, revision of older topics, knowledge testing, group dynamics, etc…).
Participants can later express their feelings about the latter discussed topic (either at the beginning or end of the class).
Participants use one half of the paper sheet to draw/paint how they feel. They can also express their knowledge using lines, dots, colours or shapes. On the other half of the sheet, they draw a mind map and use words to describe their artwork, also including their feelings, knowledge, and interests about the following topic.
At the end of the activity, participants should show their work to the others and explain their work. The facilitator should assist with supplementary questions if needed.

Tips
The facilitator can use this activity in any art technique and art field (drawing, painting, sculpturing, printmaking). The facilitator can use optional sizes of paper sheets as material.
Artwork can be created step by step, for example every school hour something is added (considering knowledge, students' feelings…).
Activity can be adjusted for all age groups and fields.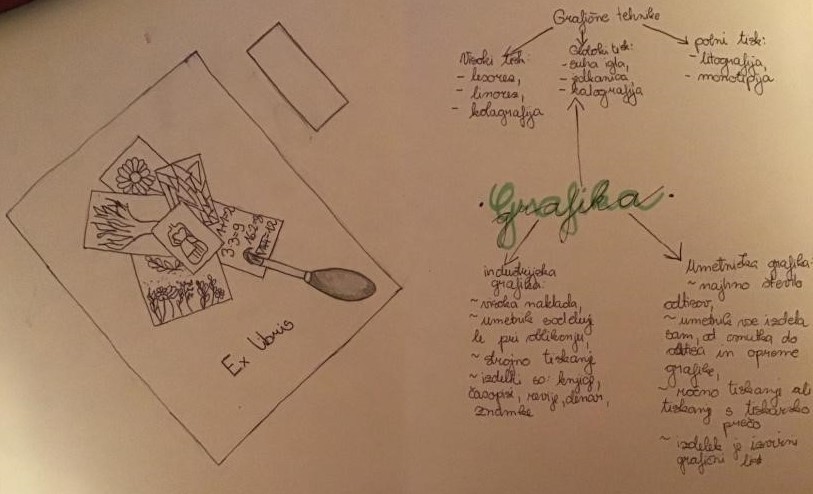 Sources
Created by Slovenian teachers Anita Skale in Katja Čož
This work is licensed under a Creative Commons Attribution 4.0 International License.