Steps
The facilitator introduces the activity by asking the participants to sit in 5 groups depending on the number of participants.
The facilitator asks each group to write a sentence with a certain number of syllables, dividing the following sentences by group. Each group writes one of the sentences.
This should be done without revealing to the participants that it is a lyric from a song. Each group has to write a sentence about their experience on the project.
After all participants have written their sentence the facilitator should show  the original music "Stand by me" from Ben E. King and organise the groups according to the order of their sentence in the lyrics of the song.
All together, participants should sing their version of the song in a final "concert".

Tips
The facilitator shouldn't reveal that the poem they are writing is a lyric for a song until after the poem is written.
The facilitator can choose a different song or create a new song with the participants.
The participants can work in a large group and write a poem to describe the whole experience/project. They could then sing all together.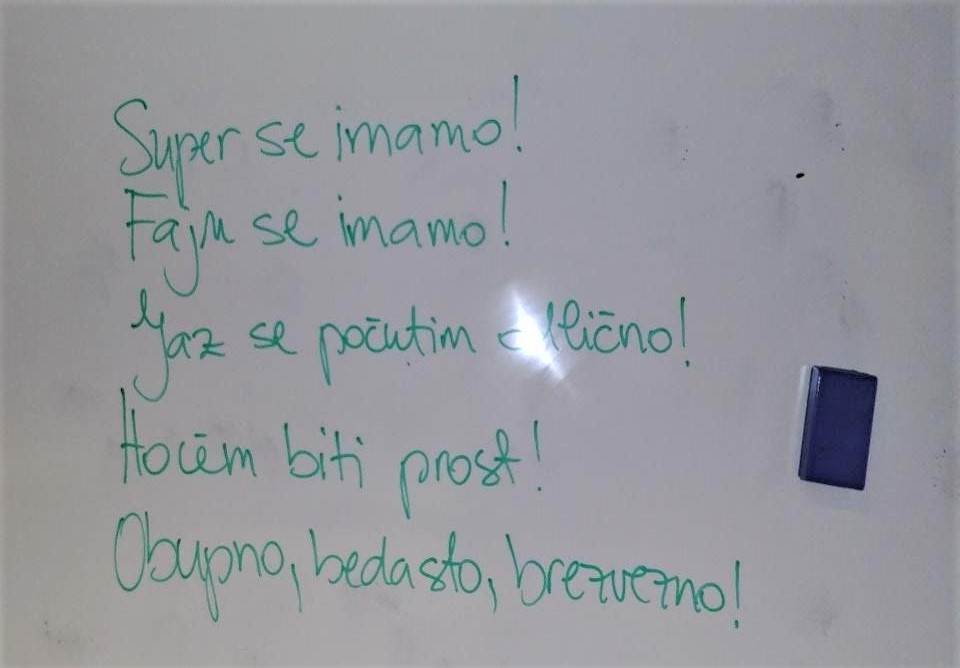 An example developed by Slovenian teachers
Source
This work is licensed under a Creative Commons Attribution 4.0 International License.