Tools
Large white sheets.
Pencils/ markers.

Steps
The facilitator starts the activity by asking participants to sit in groups. The groups should be formed by people working in the same team.
The facilitator then introduces the activity by explaining its aim – co-creating a map representing the learning journey of the group – and providing the following instructions:

each group of participants should design a map that represents their learning journey, where the land/territory corresponds to the objectives/achievement;
each team should design their path in the map and add all the elements that have hindered their journey (e.g sea monsters) and the ones that have facilitated it (e.g. sirens);
the teams should also state in the map where they still want to go and haven't been able to get to yet.

Each team presents the map and explains their journey and future steps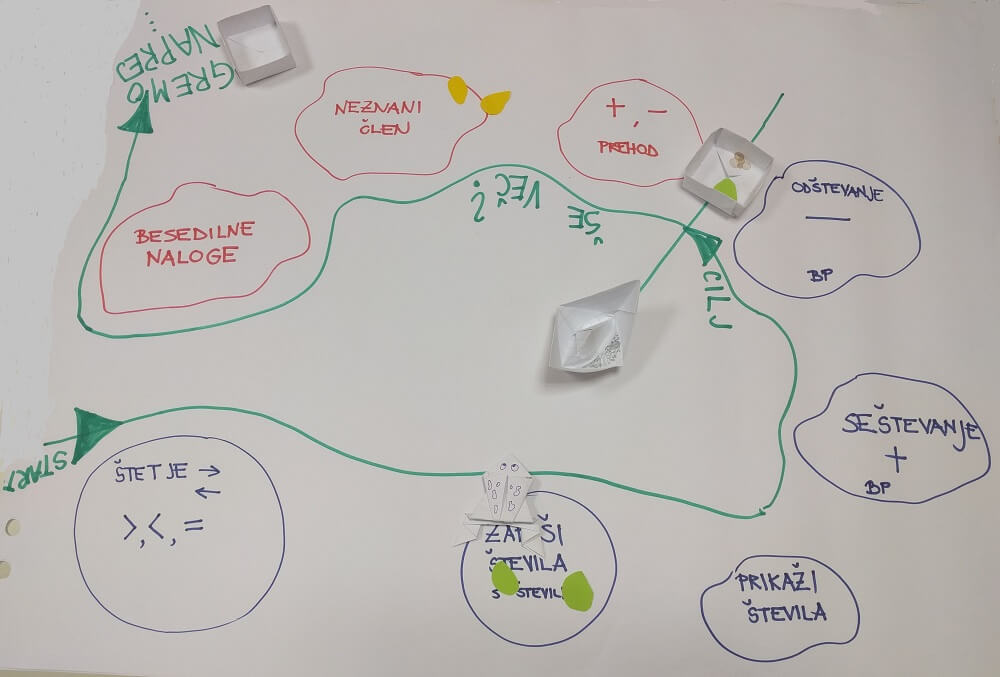 Tips
The facilitator must be prepared to have an active role in the beginning, introducing the goal and the rules of the activity.
This activity can be used to reflect on a specific task or to reflect on a bigger project developed by the team.
At the end of the activity, the facilitator must resume the activity and give space to any participant that wants to share what they liked most and less, as well as what they learn and are aware of after this experience.
Sources
This work is licensed under a Creative Commons Attribution 4.0 International License.